No Gossip Diet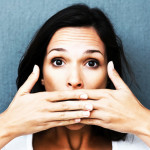 Gossip is rampant in most workplaces. Sometimes it's used to exchange information about the company, your coworkers, or the management team.
Other times, gossip can be used at a weapon.
This K-Talk meeting kit introduces the best way to cure your staff of negative gossip in the office – The No-Gossip Diet. Participants examine the role that gossip plays in their work lives, and consider how not gossiping can move their careers forward.
Listen to an excerpt