Strike When You Have Cooled Off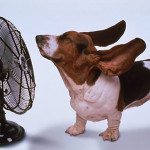 It's tempting to lash out or get defensive when irritating situations arise at work.
A lazy coworker dumps work onto someone's desk.
A project deadline is suddenly pushed up.
Your department gets blamed for something it didn't do.
This K-Talk meeting kit demonstrates how you and members of your team can use anger constructively by cooling down first before responding to any irritating situation at work. Participants gain new skills to cool off, reduce stress, and deal effectively with emotions in the workplace.
Listen to an excerpt