The Vacation Imperative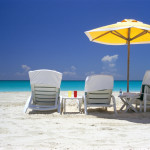 There are countless reason why people don't take vacations – failure to plan, fear of being replaced, worry that there's never a good time to go away. But if you don't take a break, you may get sick, suffer an injury, or otherwise be forced to take an unplanned vacation anyway.
This K Talk addresses any fears you may have about taking vacation, and offers solid strategies for planning and taking a much-needed break.
Listen to an excerpt