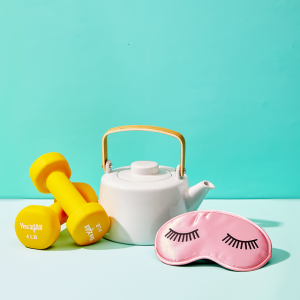 As many of us move through another week of being Sheltered in Place, it becomes increasingly more challenging to break away from the continuous demands of home, work, family, child care, elder care, animal care, and take a moment for ourselves. Without any boundaries or breaks between home life and work life, hard workers just work harder, depleting their energy to the point of either freaking out, blowing up or collapsing from exhaustion. You may find yourself feeling depressed, unfocused, or less productive than usual. For any and all of these circumstances, self-care can help.
Self-Care may seem like a luxury when you are busy trying to juggle work obligations with home responsibilities during a global crisis. Many of the outlets that normally nourish us – gyms, restaurants, places of worship, shopping malls, spas, museums, music venues, nail and hair salons, parks – are not available. We are left to create self-care moments on our own.
Here are nine ways to practice the most basic form of self-care – taking breaks during your day:
Go for a 10-minute walk before you start your work day
Take a 10-minute relaxation break in the middle of your day using Calm, Headspace, 10% Happier or any other meditation app you like.
Insist on a real lunch break during which you refrain from using any screens and actually taste your food.
Indulge in a 10-minute music break — Play your favorite songs, and dance or sing along.
Buy some flowers for your home and take regular flower breaks – smelling them, touching them, enjoying their beauty.
Spend an extra 10-minutes after your bath or shower and give yourself a facial (refer to YouTube for simple facial techniques)
Make yourself laugh – Watch your favorite funny animal video, a clip from a comedian or TV show you enjoy, or anything else you know will make you laugh.
Let yourself cry – I know, this may seem self-indulgent or weak, but releasing tension or sadness through tears can be very cleansing. You may become tearful as you watch a feel-good movie or an ASPCA commercial. Whatever sparks it, try to give yourself permission to emote.
Take a pet break – If you have a pet at home, spend a few moments just sitting with them. Pet them, smile at them, and take in their affection.
Do any of these appeal to you? Did you think of others on your own? Whatever your idea of self-care is, I encourage you to instate a few practices every day. In order to take the best care of others, you need to take care of yourself. 
Katherine Crowley – Career Therapist and co-owner of K Squared Enterprises
Contact us at info@mycrazyoffice.co for any further help around this topic.